Create your online portfolio website fast
With answering few questions about yourself, your profile will be online in seconds. You can start using your profile link everywhere and welcome passengers to your portfolio.
Add your projects with style
Add your beautiful projects manually or retreive easily from PlayStore and AppStore.
Customize them from the panel, add high-quality images, videos and enrich the content with rich text editor.
Share your projects with the world and get feedbacks from communities.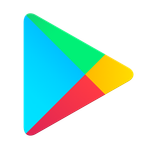 Connect to your domain
Get a personal domain name and connect to your portfolio website.