Create your online developer portfolio website fast
We know best the developers' needs. Just answer a few fundamental questions about yourself and your portfolio website will be published in minutes. Then, you can share your personal link and start welcoming passengers to your portfolio.
Add your works easily to your portfolio
It's important to show your previous works. With ProjectShowcase, you can add your awesome projects manually or fetch from PlayStore or AppStore without getting your hands dirty.
You will be able to customize the content of your projects as you wish using our simplistic panel.
Your projects will be visible from all around the world and your visitors will be able to leave feedbacks, so you can keep improving your portfolio.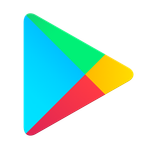 Connect to your personal domain
Personal domains attract more visitors and look more professional.
You can connect your ProjectShowcase page to your personal domain and continue benefit from all the perks.